At IFA we are committed to making your dreams come true. 
Come fly with our planes, from a wide fleet!
IFA has its own in-house maintenance conducted by IFA Industries (Part 145) which belongs to the IFA Group. Having our own in-house maintenance means total control over the quality of mechanical interventions and greater fleet readiness for flights.
Package includes:
*Fleet C150/C152/C172/Liberty
*Fuel
*Fees (1 take off and landing per hour)
*Extra landing fee may be applied
The familiarization flight is always mandatory whenever the type of aircraft is changed. It has an additional cost and the flight can quickly be scheduled.
Check the available options below.
Requirements:
*CPL(A) or PPL(A) Valid License
*Valid Medical Certificate Class 1 or 2
Documents:
*ID Document
*Flight License
*Last 2 pages of the Logbook
*Enrollment form
*Others documents might be required
C152/ Liberty XL
A. 01h to 09h
B. 10h to 19h
C. 20h to 49h
D. 50h or plus
*2h of the PACK C152 can be exchanged for 1h of C172.
C172
A. 01h to 09h
B. 10h to 19h
C. 20h to 49h
D. 50h or plus
*1h of the PACK C172 can be exchanged for 2h of C152.
IFA has two bases in Portugal. Our first base is located in the Aerodrome of Cascais, near capital city Lisbon. Our second base is located in the Aerodrome of Viseu, covering the northern region of Portugal.
Both bases provide similar training conditions, for theoretical studies, exams preparation and flying hours. Additionally, in b
oth bases the theoretical and practical classes occur in the same location. This is essential for the pedagogical quality of the course, and beneficial to our students: they can start the flight phase as soon as possible simultanously with the theory, in order to apply their theoretical knowledge in flight.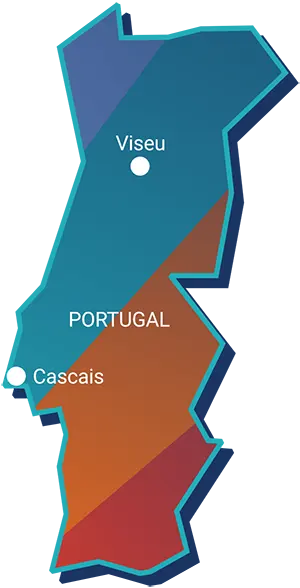 Utiliza o seguinte formulário para pedir mais informações: